Green Innovation Centre for the Agriculture and Food Sector, India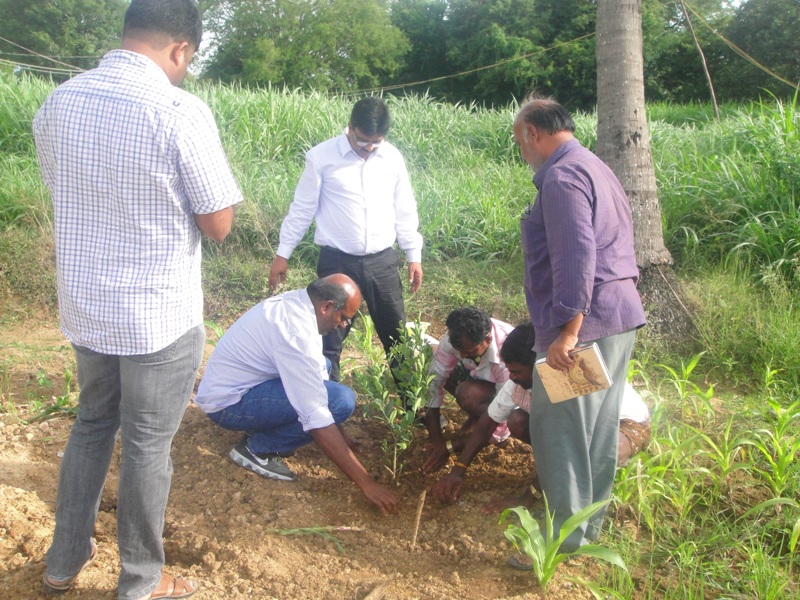 Planting lime tree at Reddipalli
Backdrop
The One World – No Hunger initiative of the German Federal Ministry for Economic Cooperation and Development (BMZ) aims at addressing poverty and hunger by establishing Green Innovation Centre (GIC) for the agriculture and food sector in 13 countries, amongst them India. The objective is to leverage innovations to increase the incomes of small-scale farmers, increased employment and an improved regional food supply. To reach this objective, new ways of cooperation, such as farmer groups/ associations, will be promoted to improve the productivity, processing and marketing along the entire tomato value chain.
---
Project Info
---
This project contributes to achieve SDG 2: End hunger, achieve food security and improved nutrition, and promote sustainable agriculture and SDG 13 : take action to combat climate change.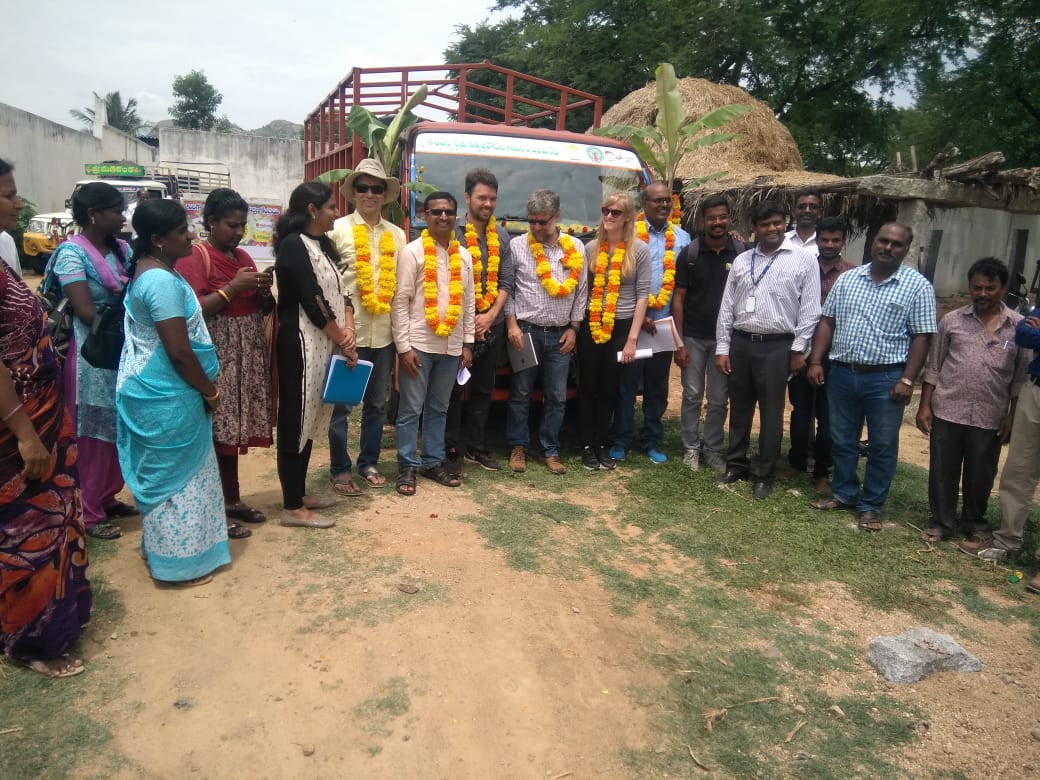 ---
Major Activities/ Achievements
Promotion and Strengthening of Farmer Institutions
---
Innovations
Grading of 39 tomato Nurseries based on Grading Tool developed by MAS team – One A grade, Five B Grade and 33 C Grade
One model nursery is promoted and efforts are underway to promote two or three model nurseries in each of the four mandals
Package of practices from land preparation to soil and water conservation, irrigation techniques, production improvement techniques are being adopted by the demo farmers and the progressive farmers in each mandal
Farmer Resource Centre is established at Madanapalle Tomato Market Yard in collaboration with Agriculture marketing department. The centre provides bulk SMS services on tomato prices in the district to 1800 farmer members
Established partnership with the World Veg Centre as a technical agency for necessary support in tomato nursery management and production techniques
Established partnership with DGRV, Germany to enable farmers institutions as self-reliant organizations
Established partnership with agriculture and horticulture departments and leveraged various schemes to the farmers and also resource persons to interact with the farmers and staff during trainings and convergence meetings
Established collaboration with the Krishi Vignan Kendra, Kalikiri in conducting trainings and crop advisory services.
Established collaboration with IRMA in conducting value chain studies and advising on value added interventions and collectively taking up advocacy for policy influencing
Initiated organic farming and NPM practices with majority farmers in Ankisetty palle GRS at at Madanapalle.
---
Challenges and Constraints
---
Way Forward
Plan to reach out 10000 farmers in coming five years in 10 high tomato growing mandals in Chittoor district and strengthen FPOs as self-reliant institutions to take up agri-business and value chain interventions in a successful manner. Create models and demonstrate innovations in terms of partnerships, adaptation of technologies & value-added interventions to enable farmers for moving ahead along the value chain, negotiating strongly with the government and other stakeholders for necessary support and assertion of their rights and entitlements. There is also a plan to promote one producer company for all the farmers under GIC project in Madanapalle area.
---
Photos