Gender discrimination runs deeper at many levels. Though women are involved in every aspect of farm work, they are not considered as farmers. They harvest and process the produce, but men largely control the market and income. Women farmers have limited access to inputs, seeds, credits, and extension services and are not provided adequate support through support systems. These gender differences affect the relative ability of female farmers and entrepreneurs to gain from new economic opportunities, representation and decision making.
In India, the discourse on women empowerment has been gradually evolving from seeing women as mere recipients of welfare benefits to engaging them in the development process. The National Policy for Farmers (2007) has acknowledged women farmers' significant contribution and the need to address the lack of identity, visibility, support, rights and entitlements. The National Women Empowerment Policy 2016 envisages gender equity as an important concern for sustainable agricultural development. Though the policy environment seems to be encouraging, the affirmative action to transform such policies into programmes is inadequate, time-taking and at times completely lacking.
---
It is in this context felt necessary to work with especially women farmers and mobilise them into institutions for ensuring that their identity as farmers is ensured, and that their rights over resources realized and governments are influenced to make sure that various services and schemes accrue to women in their own right as farmers, women from the suicide farming families, and landless women engaged in various livelihood activities.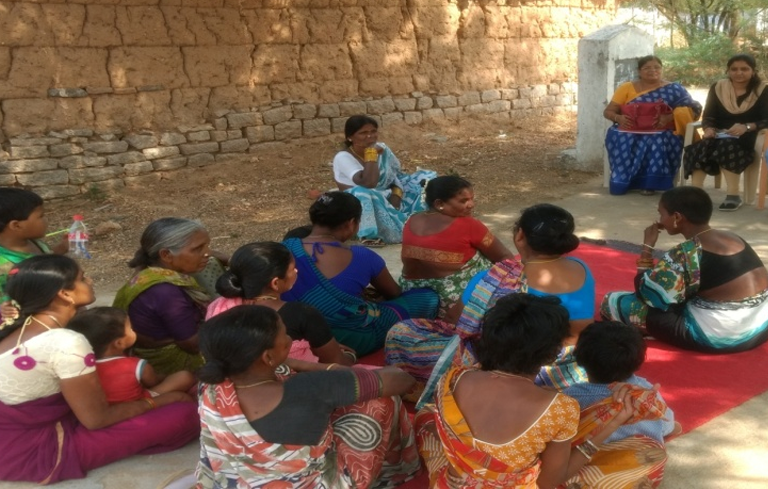 Awareness meeting @ Gouripally in Yadagiri gutta mandal organised by PEACE on 17.04.2017
---
Project Info
Goal
Achieve gender equality through enabling institutional platforms of the women in agriculture
Objective
Promote and strengthen women farmer associations at Panchayat level through promoting innovations and capacity building and advocacy.                            
Location
Ananthapuram and Yadadri district in Telangana.
Outreach
2000 women farmers, belonging to small landholding families with special focus on SC, ST and BC communities and 40 landless women and bringing 1000 acres of land under sustainable cultivation
Period
April 2017 to March 2018
Donor
AEIN, Luxembourg
Partnership
Accion Fraterna, REDS, GMM & PEACE
Team
Project Manager (50%), 4 CBOs, 16 Rythu Mithras

This project contributes to achieve SDG 5 - gender equality and SDG 13 – Climate Action
---
Project Deliverables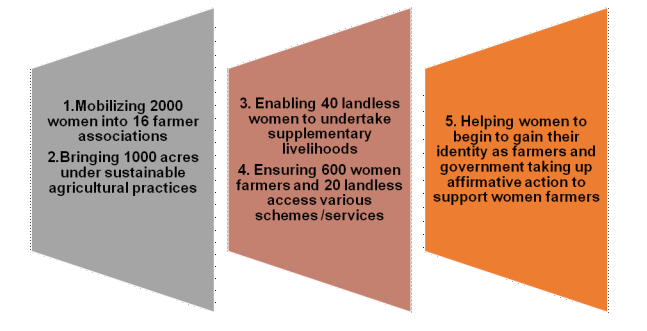 ---
Major Activities and Achievements
---
Presently the project is in 3rd quarter phase and the major focus is on federating women farmers' group into mandal level FPOs. Following are the major achievements made till half year of the project:
---
Major Challenges and Constraints
---
Way Forward
Trainings & orientations to women FPOs on sustainable agriculture, collective procurement of inputs, collective marketing; leveraging resources from government schemes; supporting advocacy for policy influencing towards empowerment of women farmers; learning & sharing of experiences with wider audience
---
Photos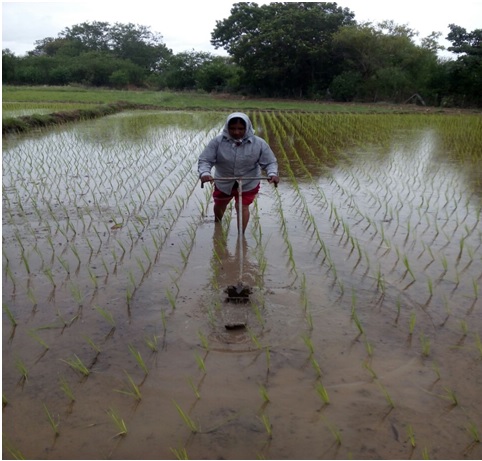 Women farmer using manual weeder in Systemic Rice cultivation field in Bomalramaram Mandal, Yadadari district, Telangana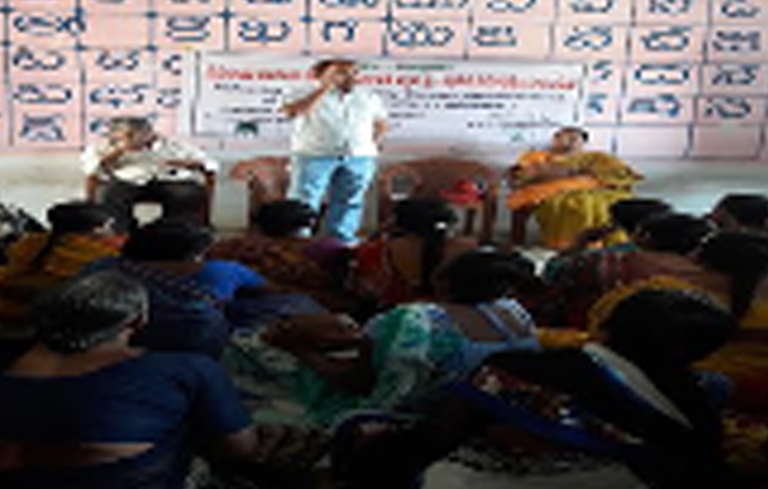 Awareness meeting at Solipet village panchayat at Bomalramaram mandal on 21.04.2017 by GMM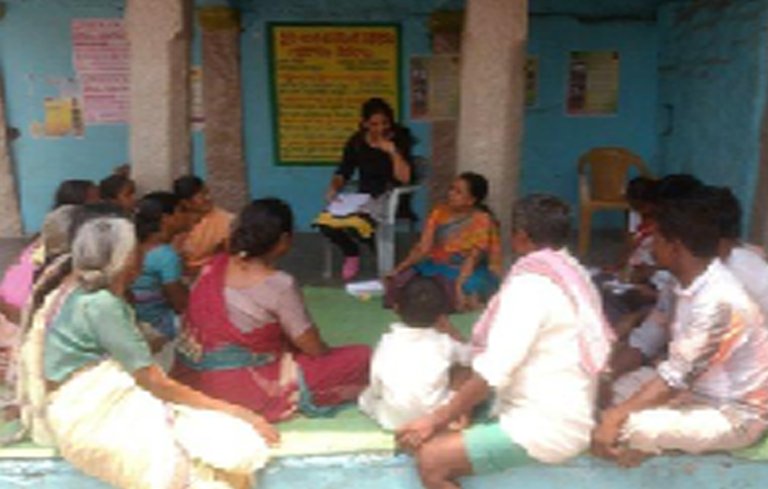 Meeting at Parvathapur village of Bomalaramaram Mandal on 11.05.2017 facilitated by GMM & APMAS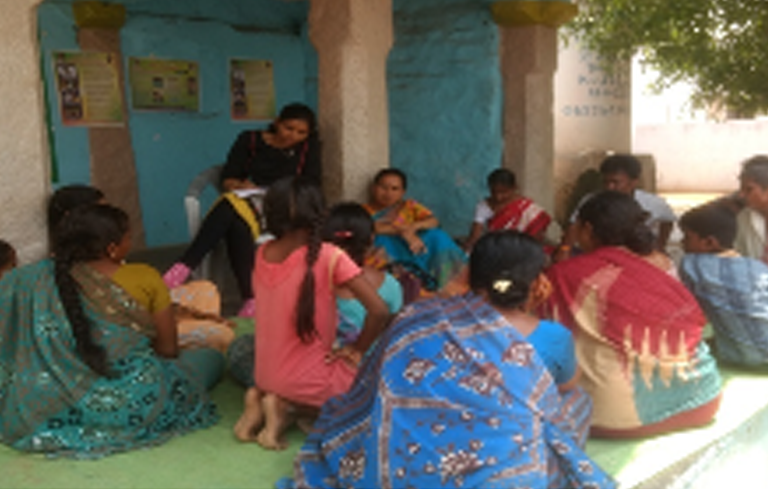 Discussion with women and men on the AGEEWA project @ Kodimi Village by REDS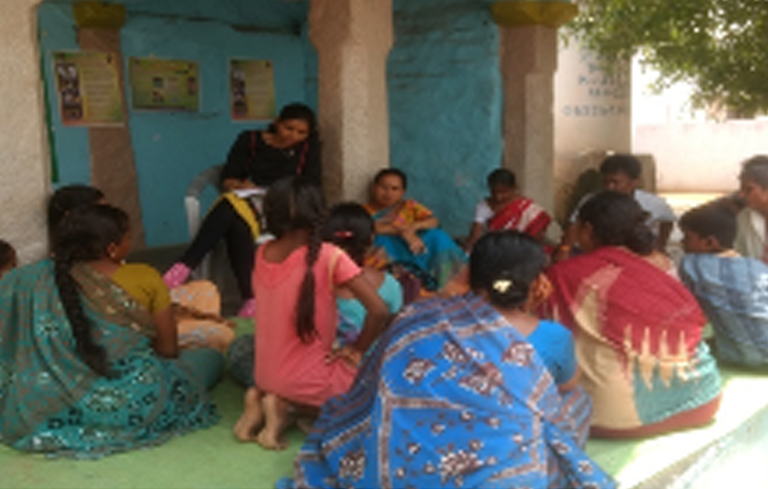 Discussion with women and men on the AGEEWA project @ Kodimi Village by REDS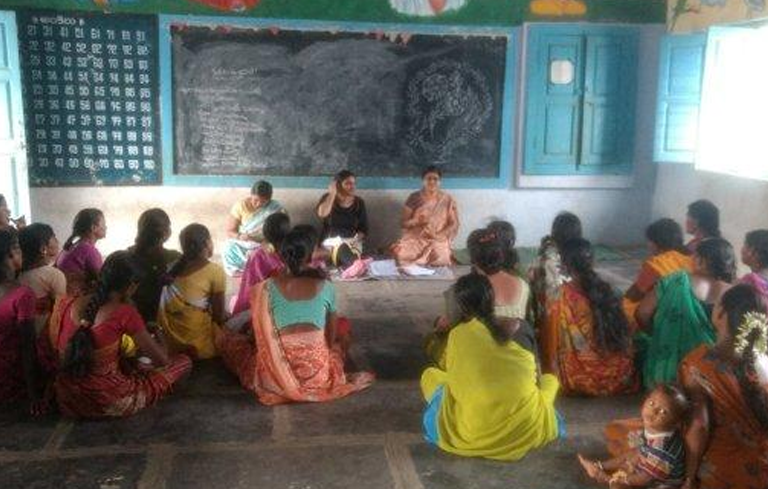 Orientation cum awareness meeting on AGEEWA project @ Obalulanayepalli village on 27.05.2017 by AF Ecology Centre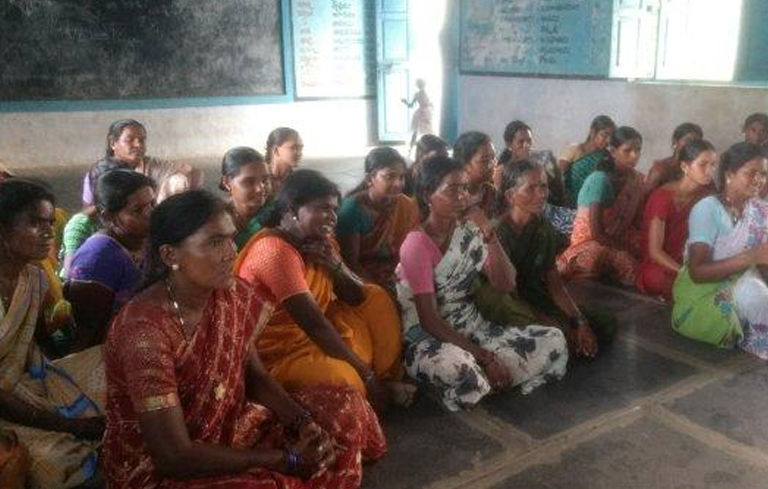 Orientation cum awareness meeting on AGEEWA project @ Obalulanayepalli village on 27.05.2017 by AF Ecology Centre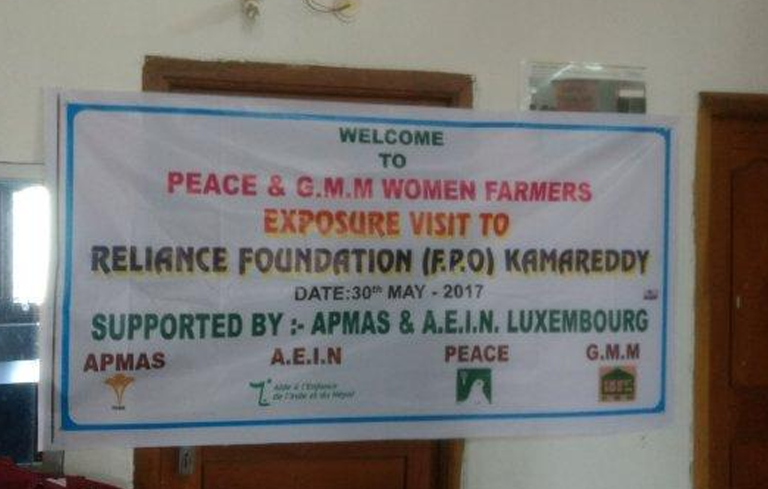 60 women farmers, staff and Rythu Mithras from GMM and PEACE attended exposure visit to Reliance Foundation @Kammareddy on 30.05.2017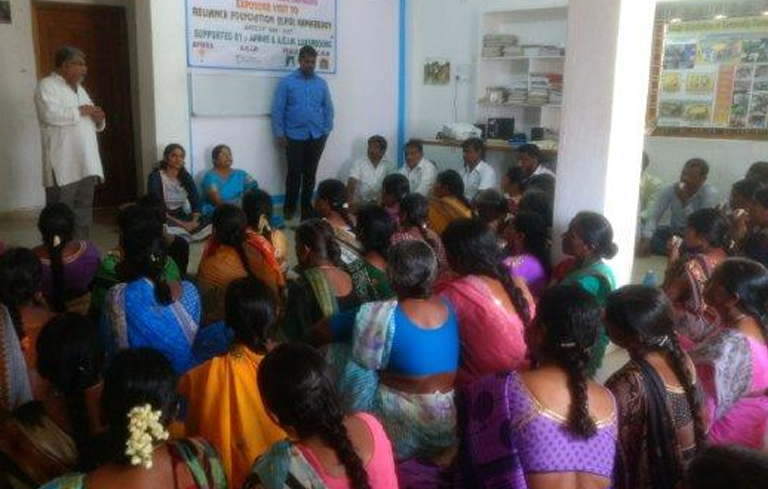 60 women farmers, staff and Rythu Mithras from GMM and PEACE attended exposure visit to Reliance Foundation @Kammareddy on 30.05.2017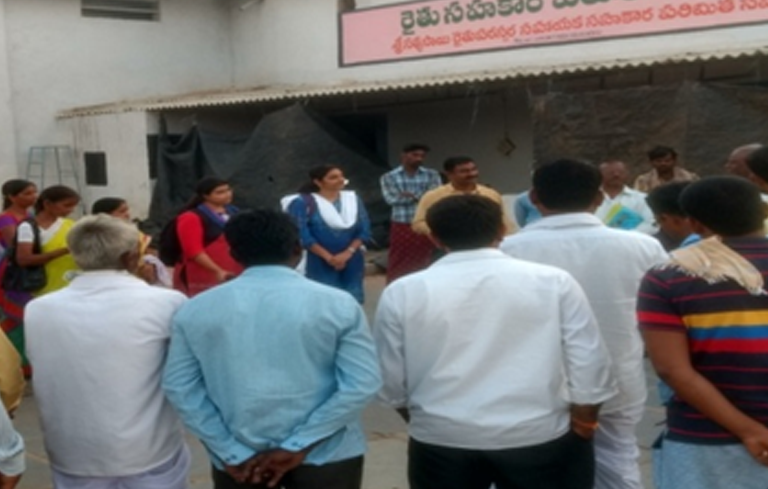 Exposure for staff and Rythu Mithras of all the four NGOs at CCD, Penukonda on 26.05.2017 organised by APMAS
---