Promotion and Strengthening of SHGs and SHG Federations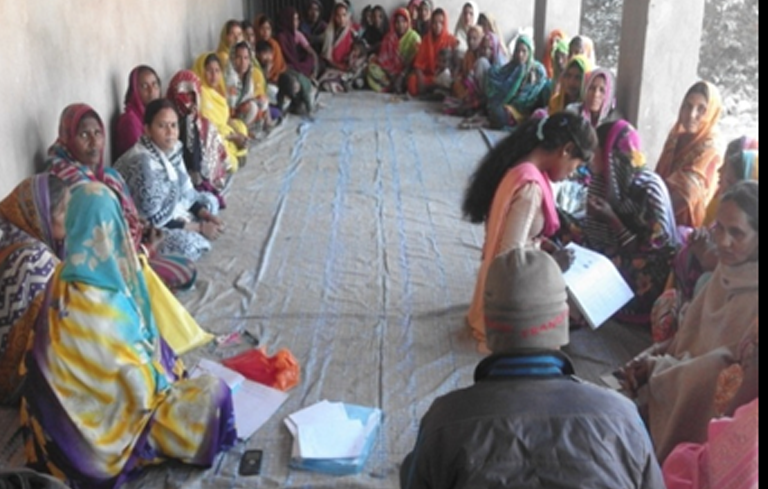 Capacity Building Training in Kotiya, Garkha Block
Backdrop
Bihar has high levels of poverty and deprivation in India. The efforts of Government of India, State Governments and a host of civil society organizations have not yielded desired results in the state for a variety of reasons. Social mobilization and building organizations of the poor has not been done in a systematic manner and for the past few years it has gained momentum due to NRLM and NULM in promoting self help groups (SHGs) of women around savings & credit and livelihood promotion. Considering high levels of poverty in Bihar, limited social mobilization and outreach through the SHG – bank linkage program,
---
APMAS has been working in Bihar since 2007 in partnership with Women Development Corporation, NABARD, SDTT and BRLPS to support the NGOs, Government departments and Banks in strengthening existing SHGs, promoting new SHGs and where promote appropriate federations of SHGs to ensure that sustainable institutions of the poor have access to microfinance and livelihood services. The considerable experience gained in the undivided Andhra Pradesh has provided the necessary impetus to work with the SHPIs in promoting high quality SHGs and SHG federations and facilitating transformation of the SHG movement into a sustainable system. APMAS has promoted and strengthened about 500 SHGs in Kaler block of Arwal district and 4000 SHGs in four blocks in Saran district through field implementation agencies (NGOs). It has been supporting BRLPS in promoting and strengthening cluster level federations (CLFs) in six districts of Bihar (Muzaffarpur, Madhubani, Khagaria, Gaya, Purnia & Nalanda). APMAS has faced many challenges and constraints in its course of work with many stakeholders. In spite of the hurdles, APMAS was keen and committed to contribute towards strengthening the SHG movement in the state. In this backdrop, APMAS partnered with Ernst & Young Foundation to promote and strengthen SHGs and their Federations in Saran district.
---
Project Info
| | |
| --- | --- |
| Goal | Promotion and strengthening of SHGs and SHG Federations |
| Objective | Formation of SHGs, VOs and SLFs and making them financially self sustainable and active in addressing health, livelihood & social issues |
| Location | 34 villages in 11 GPs of Dighwara & 99 villages in34 GPs of Garkhablocks in Saran district, Bihar                            |
| Outreach | 2000 SHGs, 100 VOs and 6 CLFs |
| Period | July 2015 to June 2018 |
| Donor | Ernst & Young Foundation |
| Partnership | BRLPS |
| Team | Project Manager (1), CBOs (2), Cluster Coordinators (6) and Samukh Sakhis (90) |
Project Deliverables
The deliverables for the project are in terms of outputs and outcomes as mentioned below: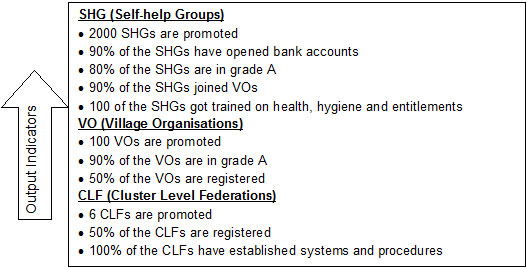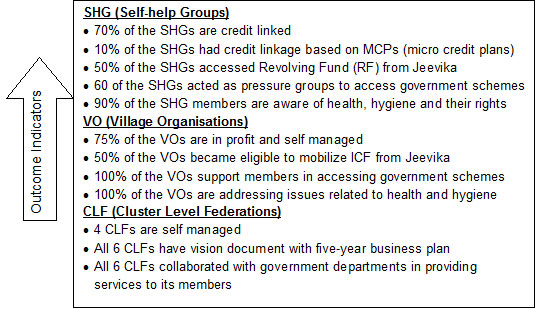 ---
Major Activities and Achievements
The APMAS team works in tandem with the Jeevika team so that the SHGs are duly recognised and received all the support. APMAS team adopts various training modules of Jeevika in providing various trainings to the SHGs and their federations. The meetings between APMAS and Jeevika teams are held on a regular basis at Block and District levels to discuss the progress and issues of concerns. The following are the achievements: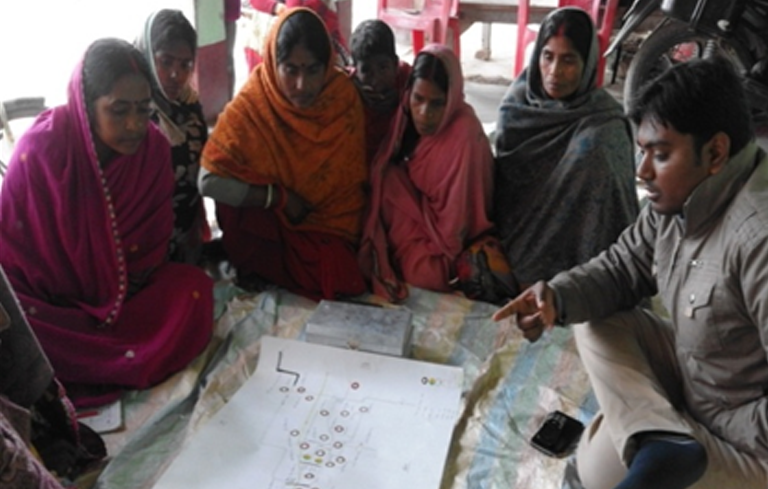 Discussion with VO members in Pirari Village, Dighwara Block
---
SHGs Promotion: Formation of SHGs is saturated and 1634 SHGs (82%) are formed till date as against 2000 SHGs in both the blocks. About 18722 women are directly linked with Self Help Groups and they are helping each other financially as well as socially.
SHGs Account Opening: 624 SHGs (42%) have their own saving account in the bank and now they are doing their bank transaction as well. The SHG leaders have learnt how to deal with the banks.
SHGs Credit Linkage: 111 SHGs (10%) are credit linked with the bank and the repayment is made in time. Most of the SHG members have utilised the funds for livelihood activities and few members on immediate needs of the families.
SHGs ICF/RF by Jeevika: Only 46 SHGs (6%) have received ICF/RF from Jeevika and this has led to creating confidence among the SHGs.
Promotion of Village Organization (VO): As against 100, till date 99 VOs (99%) are promoted and 1046 SHGs (71%) are directly linked with these VOs. About 25 VOs (28%) are in A Grade.
---
Challenges & Constraints
The achievements are far below from the targets due to following constraints and challenges.
---
Way Forward
The focus will be to open bank accounts and create credit linkage for the SHGs, strengthen the VOs and promote CLFs. Efforts will be towards leveraging resources and recognitions for the SHGs, VOs and CLFs from Jeevika and then ensuring that these institutions are taken care of by Jeevika for achieving their goal and objectives.
---
Photos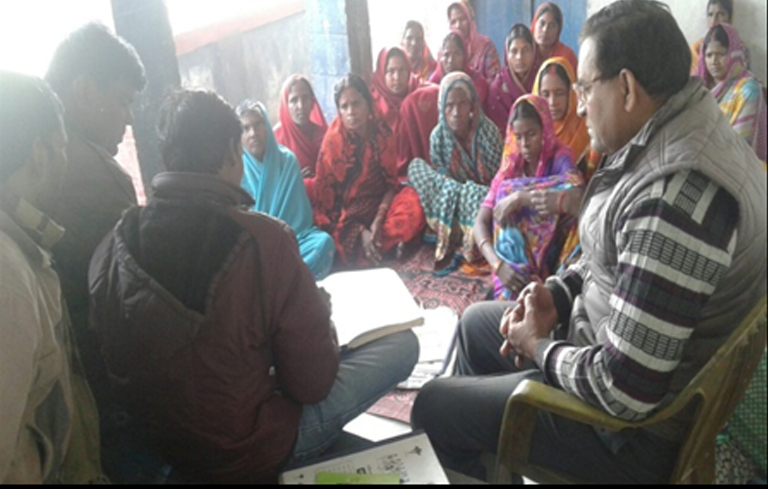 Discussion with Bank Manager, UBGB, Pirari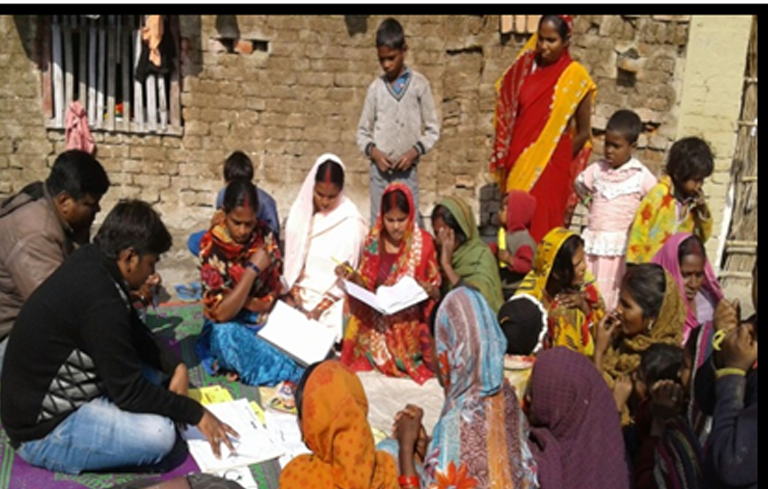 Discussion with SHG members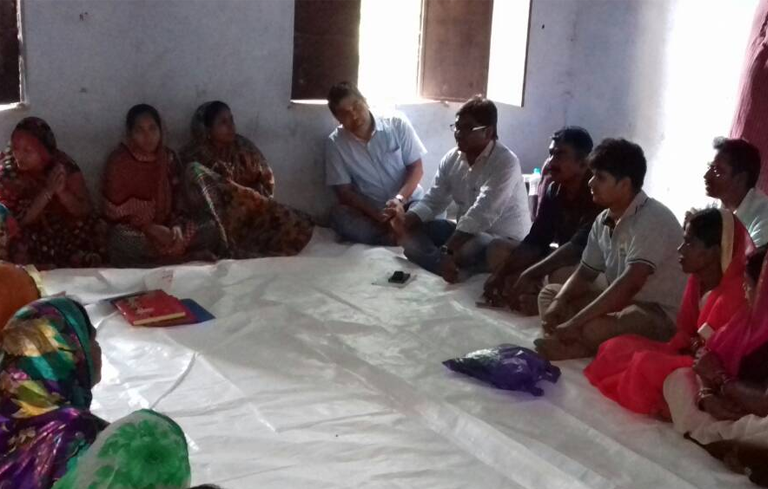 Interaction with VO EC in Garkha block
E&Y Representative field visit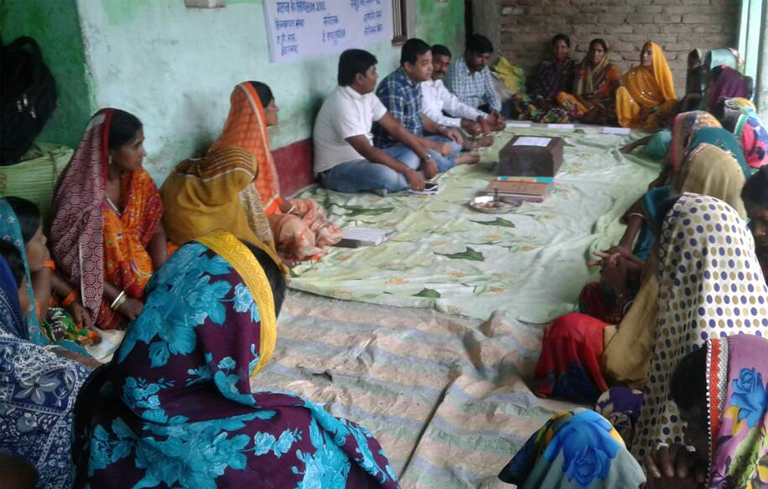 Interaction with Dighwara block VO EC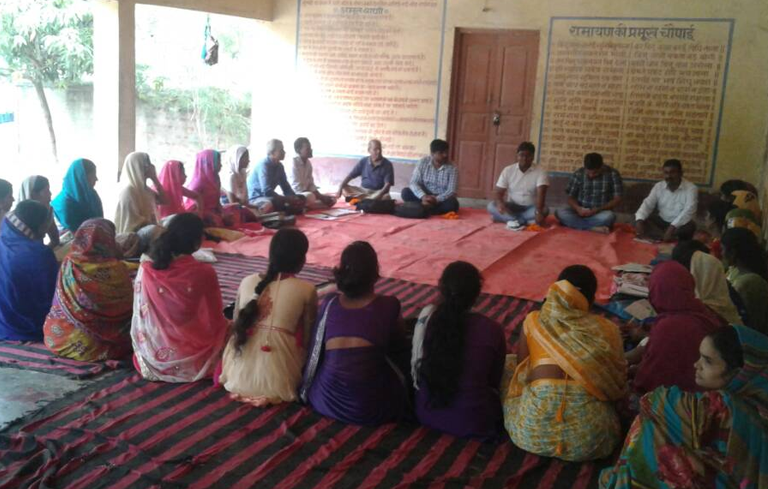 Meeting with Samukh Sakhis
---