The Project contributes to the current state level and national level objectives by taking a multi-dimensional approach to village development through its interventions in various sectors. All the interventions designed are demand driven. The following are the key achievements so far;
CHALLENGES AND LESSONS LEARNT
At the strategic level, the team was continuously moving back and forth with interventions so as to arrive at a workable solution, balancing our preferred approach of long term gains with the community expectations of immediate, visible gains.
At the community level, the biggest challenge was developing a sense of community among the citizens of the village given the socio-cultural and geographic reality of the village. The emergence of the VDC as a participatory body for planning and coordinating the development initiatives in Gagillapur was seen as an alternate power centre by the elected representatives of the Gram Panchayats. We also had to work continuously on changing the mind set of the community about how the HG approaches CSR- cheque writing as opposed to partnership. Migration, and the frequent change in beneficiary groups also made it difficult to truly understand the scale and scope of the task in front of the team.
Externally, unseasonal and heavy rains in Telangana, the reorganisation of districts in Telangana, and subsequent indifferent district administration after that have also affected implementation to an extent. Demonetization initiative to withdraw Rs.500 and Rs.1,000 notes by Government of India in November 2016 also had its effect on some of the implementation activities.
---
Way Forward….
MAS will continue to collaborate with Hoermann, the community of Gagillapur Village and the Government agencies in order to successfully transform Gagillapur into a model village. The way forward would be to conduct sectoral studies and design specific interventions in addition to sustaining the ongoing activities. MAS and VDC will continue their efforts to bring about behavioral changes among the villagers towards achieving ODF and Solid Waste Management Systems in place.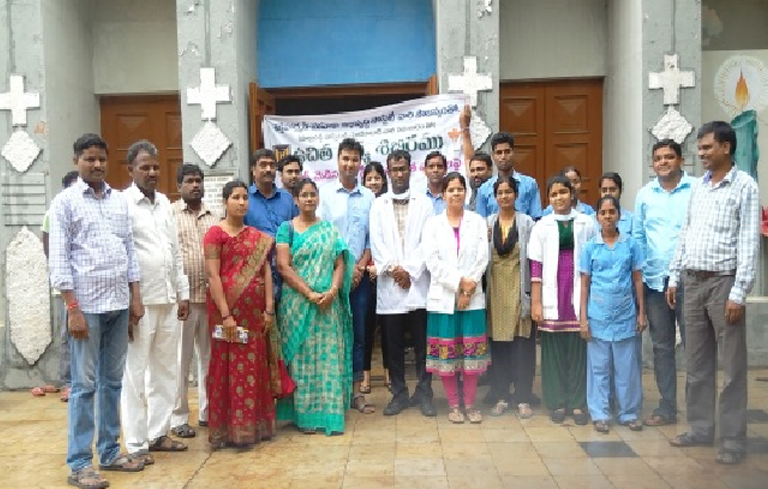 Medical team from Mallareddy Medical College and Hospital conducted health camp in Gagillapur